Desde la Fundación Nino Díaz seguimos las recomendaciones y protocolos de las autoridades sanitarias para contener la propagación y que puedas disfrutar de la cultura de manera segura. 

Vicent Bru
3 April | 19:00

-

20:30

15€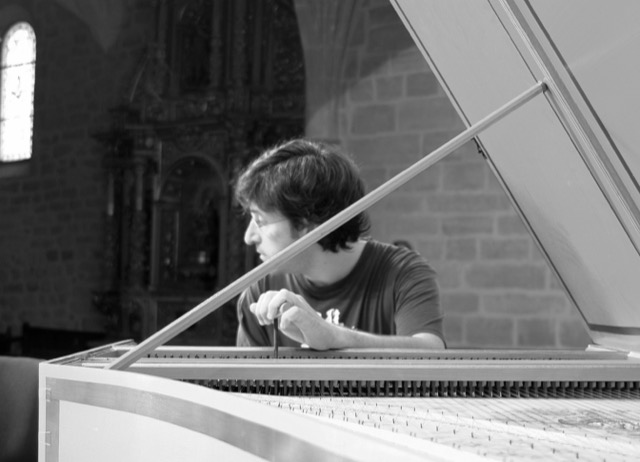 Vicent Brú, Harpsichord
He began his studies in piano, organ and harpsichord in Valencia, gradua5ng in the Conservatorio Superior de Zaragoza with J.L. González Uriol. It is dedicated to the study of key and historic organ at the Hochschule für Künste in Bremen where it forms with teachers: Andrew Lawrence-King, Stephen Stubbs and Carsten Cunning Sarah Loff. He is a student of Frederik Haas at the Conservatoire Royal de Bruxelles. Study the Iberian music keyboard of the XVI and XVII with Montserrat Torrent in Barcelona. As a soloist, has performed several concerts of organ and harpsichord in Spain, Germany, Belgium, Italy. Involved with different groups throughout the Spanish geography. Highlights its partnership with Liberata Music Group, addressing the legacy of Baroque Music of La5n America. Collaborated since 2007 with the group Magios Ensemble, all specializing in Baroque and seYled the islands canarias. Par5cipate in the latest Organ Fes5val edi5on that organized the council of Aragon. Now combines his concert work with the teacher at the Conservatory of Las Palmas de Gran Canaria.
Eventos relacionados