THE KID
10 November | 20:00

-

21:30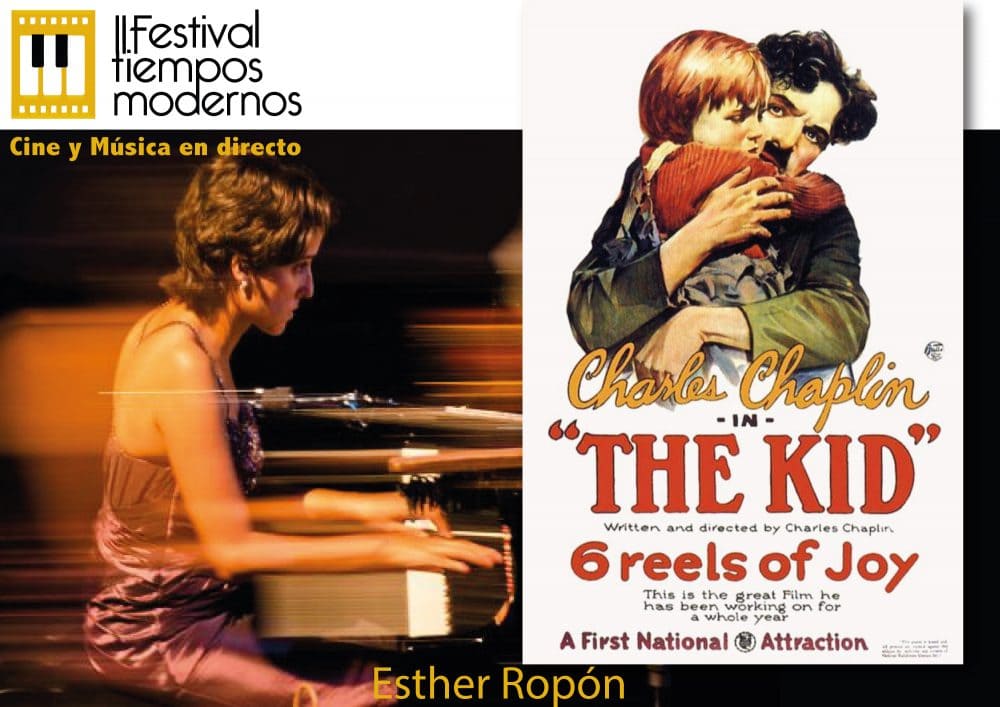 THE KID (EE.UU., 1921).
Directed by: Charles Chaplin.
Synopsis:
"The Kid" is a silent black-and-white film directed by Charlie Chaplin, released in 1921. The film tells the touching story of a tramp (played by Chaplin) who finds an abandoned baby in an alley and decides to raise him as his own son. As the child grows up, the unlikely duo embarks on a series of comedic adventures while facing challenges and obstacles together.
---
PIANO: Esther Ropón (Santa Cruz de Tenerife).
Considered by German critics as the "young ambassador of Spanish music," she has had an extensive concert career in this country, performing in Hamburg, Stuttgart, Hanover, Leipzig, and especially in Berlin, as well as in the Canary Islands and various Spanish cities such as Lleida, Barcelona, Madrid, Palma de Mallorca, as well as in Switzerland, Denmark, Sweden, Japan, and Turkey. Always open to new challenges, in her efforts to bring classical music to all of society, she has worked at Radio Clásica of Radio Nacional de España, where she directed and presented the music outreach program 'The Music That Inspires Us.' In collaboration with the Auditorio de Tenerife, she has released her third recording 'From East to West,' focusing on 20th-century chamber music for two pianos. Born in Tenerife in 1980, she studied in Tenerife, Barcelona, and Berlin. She is a pianist and a professor at the Professional Conservatory of Music in Tenerife, and holds a Ph.D. in Artistic Education (Cum Laude distinction) from the University of Girona.
---
DESPITE EVERYTHING (Spain, 1926).
Production: Gran Canaria Films.
Synopsis:
School excursion to Moya, organized by the Association of High School Students of the Institute of Las Palmas for the celebration of Saint Joseph's feast. Premiere: Circo Cuyás (Las Palmas de Gran Canaria), on April 11, 1926. The Canarian Film Library recovered the original film shot in 35mm nitrate (flammable material).
Related Events