THE CAMERAMAN
20 October | 20:00

-

21:30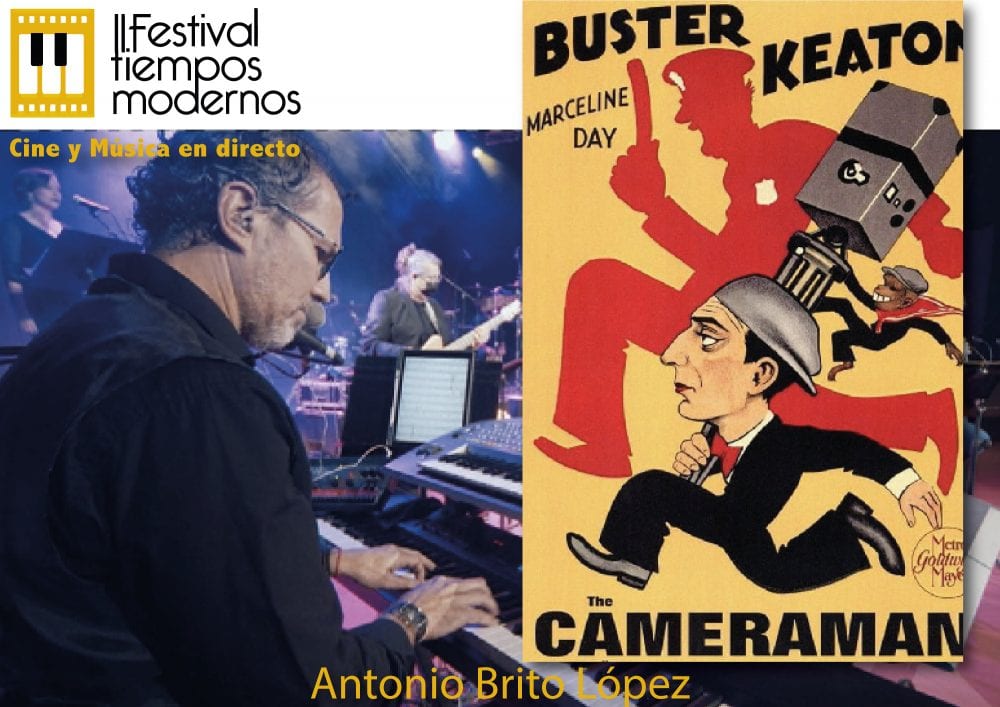 THE CAMERAMAN (EE.UU., 1928).
Duration: 69 min.
Directed by: Edward Sedgwick and Buster Keaton.
"The Cameraman" is a silent film directed by Edward Sedgwick and released in 1928. Starring Buster Keaton, one of the most recognized actors and filmmakers of the silent film era.
The film tells the story of Buster, a lovestruck photographer aspiring to become a successful news cameraman. Despite his lack of experience, he purchases a movie camera and attempts to make his way in the industry, finding himself in various comedic and challenging situations.
Buster falls in love with Sally, who works at the MGM news office. In an attempt to impress her and prove his worth, he embarks on a series of misadventures, including accidentally disrupting a baseball game, getting involved in a street fight, and inadvertently causing chaos during a swimming competition. Along the way, he faces many obstacles and rivalries, but his determination and resilience never waver.
Through his knack for humor and incredible physicality, Buster Keaton delivers a memorable performance as the ambitious and clumsy cameraman. "The Cameraman" showcases Keaton's characteristic blend of slapstick humor and poignant moments as he navigates the challenges of his personal and professional life.
The film explores themes of perseverance, love, and the pursuit of dreams, while also capturing the spirit of the rapidly evolving film industry of the 1920s. "The Cameraman" is considered one of Buster Keaton's finest works and is acclaimed as a silent film classic, displaying the timeless appeal of his unique comedic style.
---
PIANO: Antonio Brito López (Las Palmas de Gran Canaria).
Born in Las Palmas into a family with a rich musical tradition, he began studying music at a young age, obtaining a degree as a Professor of Musical Language and Piano from the Higher Conservatory of Music in Las Palmas. He holds a Doctorate in Music from the Faculty of Teacher Training at ULPGC, and he has completed Masters degrees in Orchestral Conducting, Cultural Management, and Jazz and Modern Music Composition. Additionally, he pursued undergraduate studies in Psychology at UNED. Currently, he works as an educator at the Higher Conservatory of Music of the Canary Islands and in postgraduate programs at various universities. He has been professionally involved in music both as a teacher and as a performer from a young age, working as a pianist, composer, and music producer. He has been part of the music industry, recording for major artists and international labels like Sony Music or CBS, among others.
---
BLOSSOMING VILLAGE. PUNTAGORDA (Spain, 1977).
Directed, filmed, and edited by: Roberto Rodríguez. Year: 9m15s. Original Format: Super 8 mm.
Synopsis
The village of Puntagorda, located in the northwest of the island of La Palma, sits at an altitude of 900 meters. As February arrives, the village transforms into an idyllic space due to the blooming of almond trees, whose pink flowers cover paths and trails. Additional information: Projection at Casa Colón in Las Palmas de Gran Canaria: Canary Authors Cycle 1977.
Related Events