Recital of PANCHO CORUJO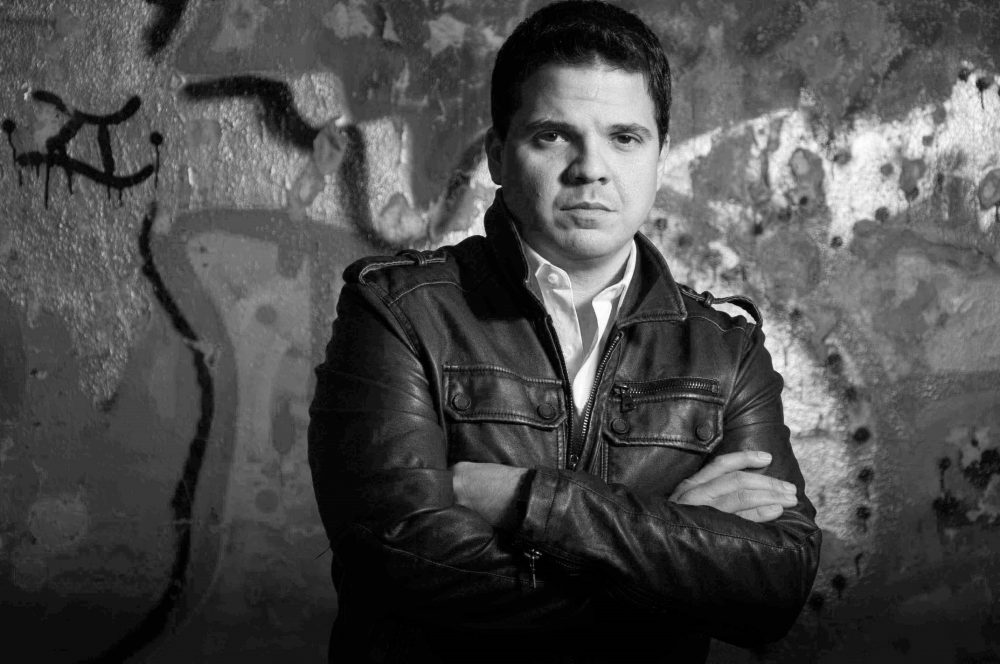 FRANCISCO CORUJO, TENOR
Born in Lanzarote, Francisco Corujo is one of the most promising young Spanish tenors, winning prizes at international competitions such as the Iris Adami Corradetti or the Francisco Viñas with the second absolute prize and the Placido Domingo prize for best tenor and the prize for best zarzuela singer. He trained in Spain and Italy, with Célida Alzola and María Orán in the Canary Islands, Manuel Cid and Tom Krause at the Escuela Superior de Música Reina Sofía in Madrid, and with Carlo Bergonzi at the Academia Verdiana in Busseto, his repertoire includes operas such as La Traviata, Rigoletto, La Flauta Mágica, Cosi fan tutte and Romeo and Juliet. He is also an accomplished oratorical and symphonic performer of Mozart's Requiem, Puccini's Mass of Glory or Beethoven's Ninth Symphony. He has worked with conductors such as Alberto Zedda, Jesús López Cobos, Phillipe Entremont, Joseph Pons, Placido Domingo, Oliver Díaz, José Miguel Pérez Sierra, Elihau Inbal, Giancarlo Del Monaco, Carlos Saura, Albert Boadella, Liu Jä, Mario Pontiggia, Kery Linn Wilson, Nicola Luisotti, Luc Bondi, Emilio Sagi, Giuliano Carella, Robert Carsen, Eliahu Imbal, Gianluigi Gelmetti and Vassili Petrenko.
He makes his debut in 2006, with Strauss' Murcielago for the Amigos Canarios de la Ópera in Las Palmas, Teatro Real de Madrid with Mozart's Idomeneo (Arbace), and La Coruña as Macduff in Verdi's opera Macbeth. Since then Francisco has made his debut in major Spanish and Italian theatres and venues such as Teatro de la Zarzuela in Madrid, La Fenice in Venice as Alfredo in Verdi's La Traviata, Arena in Verona in Gounod's Romeo and Juliet, Verdi in Salerno as Don Ottavio in Don Giovanni, Petruzzelli in Bari etc.
In 2013 he recorded his first album "Songs of Paolo Tosti" for the Playclassics label, together with pianist Angel Cabrera.
Among his latest appearances, it is worth mentioning his debut as Edgardo de Lucia di Lammermoor in the Tel Aviv Opera, under the direction of Yshai Steckler and Emilio Sagi, Ismaele in Verdi's Nabucco, with baritone Leo Nucci, Romeo and Juliet by Gounod in the Arena di Verona, Edgardo de Lucia di Lammermoor in Pavia, Cremona and Brescia, Teatro Petruzzelli of Bari as Cassio in Verdi's Otello, Wagner's Tristan and Isolde in La Coruña under the direction of Eliahu Inbal, Maggio Musicale Fiorentino with Schubert's D950 mass conducted by Andrea Battistoni, Ferrando in Mozart's Cosi Fan Tutte in Cagliari conducted by Christopher Franklin and Damiano Michieletto Romeo in Gounod's Romeo and Juliet in Zagreb, debut at the National Grand Theatre of Peru as Tamino in Mozart's The Magic Flute, Nemorino in L'elisir d'Amore in Busseto Rodolfo in La Bohème de Puccini in Tenerife, Cassio in Verdi's Otello in Las Palmas and in the Teatro la Maestranza in Seville, Tamino in La Flauta Mágica in La Coruña directed by Joseph Pons, Rodolfo in La Bohème de Puccini in Oviedo, Beethoven's Ninth Symphony with the Orquesta Sinfónica del Vallés at the Palau de la Música Catalana, Fenton from Verdi's opera Falstaff with Bryn Terfel and Ainhoa Arteta conducted by Alberto Zedda in La Coruña, Nadir in Bizet's Los Pescadores de Perlas in Santiago and Vigo conducted by Paul Daniel, debut in the United States as Tamino of Mozart's Magic Flute conducted by Ramón Tebar at the Naples Opera in Florida, Don Giovanni at the Kursaal Auditorium in San Sebastián, Beethoven's Ninth Symphony at the Santo Domingo Music Festival (Rep. Dominicana) and in Córdoba conducted by Lorenzo Ramos, debut as Fernando in Amadeo Vives' zarzuela Doña Francisquita at the Tenerife Opera, Rodolfo in Puccini's Bohème at the Kursall Auditorium in San Sebastián, Verdi's Requiem at the Jaén Cathedral, and concerts with soprano Ainhoa Arteta in Spain. Premiere in Spanish of the opera Txanozuritxu by Carlos Imaz at the Teatro Arriaga in Bilbao. World premiere of the opera "El Mozo de Mulas" by the composer Antonio José with the Burgos Symphony Orchestra. World premiere of the zarzuela "La Hija del Mestre" with the Gran Canaria Philharmonic at the Teatro Pérez Galdós in Las Palmas. Teatro de la Zarzuela in Madrid with the Barberillo de Lavapiés in a production by Alfredo Sanzol directed by Miguel Pérez Sierra. Mozart's Don Giovanni in La Coruña with stage direction by Carlos Saura, Marina de Arrieta in the Teatro Pérez Galdós in Las Palmas, world premiere of the opera O loro by Carlos V in La Coruña, composition by Nani García and stage direction by Maria Peinado accompanied by the Galician Symphony Orchestra. Concert in the Alfredo Kraus Auditorium in Las Palmas with the tenors Celso Albelo and Jorge de León and the Symphonic Orchestra of Las Palmas
---
PROGRAMA
• La Serenata – F. P. Tosti
• L'ultima canzone – F. P. Tosti
• L'alba separa dalla luce l'ombra – F. P. Tosti
• Le Pêcheurs de perles "je crois entendre encore" – G. Bizet
• Lucia di Lammermour "Tombe degli avi miei…" – G. Donizetti
• Los Diamantes de la Corona – F.A.Barbieri
• El último romántico "Bella enamorada…" – Sotullo y Vert
• La Tabernera del puerto "No puede ser…" – P.Sorozabal
• Canción del árbol del olvido – C. Guastavino
• Como llora una estrella – A. Carrillo
• Besos en mis sueños – A. Brandt
• Dime que sí – A. Esparza