Maximum Ensemble Concert
07/03/2020 | 20:30

-

21:30

15€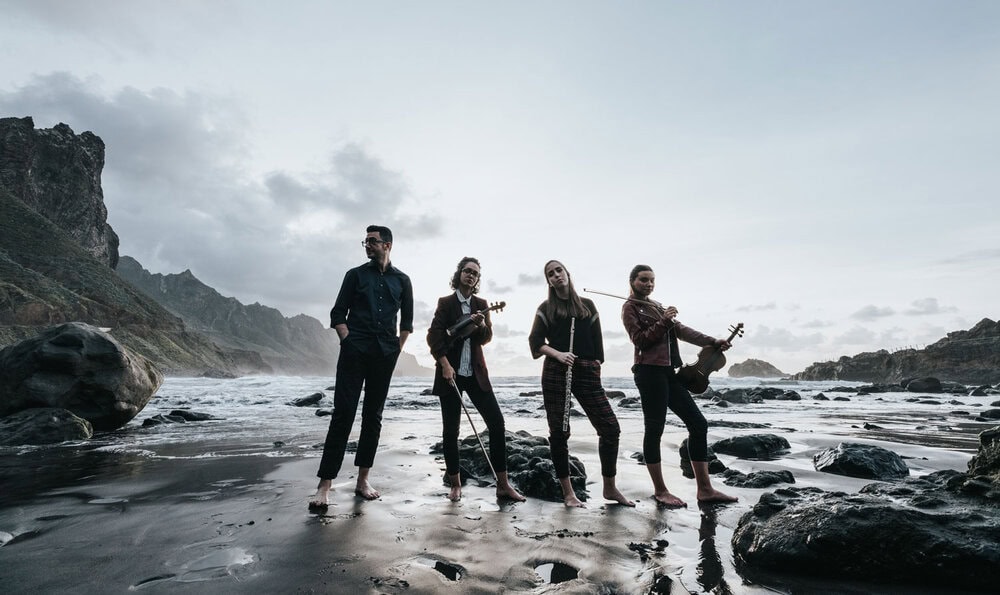 MASTERS OF MINIMALISM
The term "minimalism" encompasses music that, although it usually shares certain characteristics, such as a constant pulse and a slow harmonic rhythm, presents a surprising variety according to each composer's personal vision. Thus, "Masters of Minimalism" is a concert that aims to offer a small sample of this influential musical trend, emphasizing the great stylistic diversity that we can find within it.
The programme arises from the writing of the forthcoming book "The Modern Piano", by the composer Ernesto Mateo, in which the characteristics of the music of authors such as Yann Tiersen, Ludovico Einaudi or Wim Mertens are reviewed, that is, instrumental music with classical roots with a strong influence of minimalism and elements of pop-rock. For this concert, the instrumental staff has been expanded by adding two violins and a flute. The resulting ensemble allows for great flexibility in the selection of the pieces, making it possible to offer this musical panorama that includes important works by some of the authors most associated with the style, also adding the Canarian presence with an interesting approach to it by the Canarian composer Sergio Rodríguez.
---
PROGRAM
– Nils Frahm (*1982) Ode and Hammers (piano) – 5′.
– Max Richter (*1966) On the nature of daylight (piano, flute and violins) – 5′.
– Yann Tiersen (*1970) Sur le fil, Naomi, y la Noyée (piano, flute, voice and violins) – 3′ / 4′ / 2′
– Philip Glass (*1937) Façades (piano, flute and violin) – 7′.
– Arvo Pärt (*1935) Spiegel im Spiegel (violin and piano) – 8′.
– Barbara Heller (*1936) Lalai (violin and piano) – 6′.
– Ernesto Mateo (*1981) Like the first time, and The rain around (piano) – 3′ / 2′
– Sergio Rodríguez (*1982) The course of time (flute, violin and piano) – 7′.
– Wim Mertens (*1953) Struggle for pleasure (piano, flute and violins) – 4′.
Translated with www.DeepL.com/Translator (free version)
Related Events