FALLA ENSEMBLE
11/12/2021 | 19:30

-

20:30

15.00€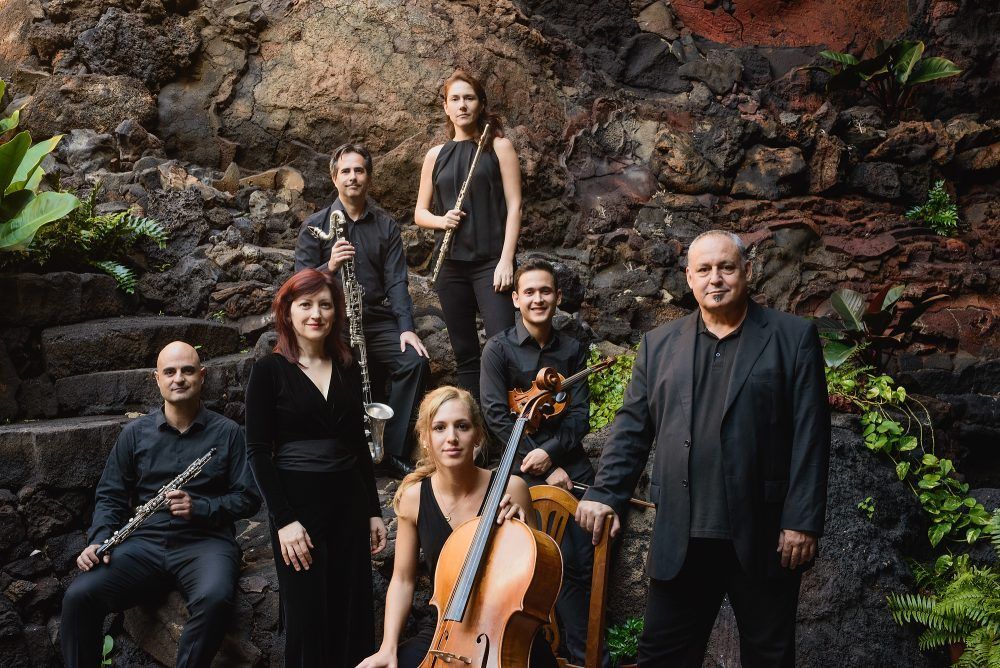 Falla Ensemble, is a group specialising in contemporary music that focuses its repertoire on scores composed in the last hundred years.
The Ensemble is built on the template of the Concerto for harpsichord and five instruments by Manuel de Falla. This work and its composer could be more than enough of an excuse for the creation of the Ensemble, but it would be unfair to forget the other protagonist of this project: the harpsichord, an instrument unjustly forgotten in current creation, and whose special sonority can contribute a great deal to contemporary music.
The Ensemble is made up of a group of first-class Spanish musicians, among whom we can highlight the harpsichordist Silvia Marquez, one of the best in our country, and with great international recognition.
The repertoire they work with is very wide, covering works from the first half of the 20th century (such as: Manuel de Falla, Eliot Carter, Darius Milhaud, Bela Bartok…) to the most current repertoire, including world premieres by Sergio Blardony, Samuel Aguilar, Nino Díaz…
---
PROGRAMME
Jacobo Durán-Loriga – Jabardillo contrapuntístico
Darius Milhaud – Sonata para clave y violín Op. 257
Roberto Sierra – Chacona en forma de montuno*
Samuel Aguilar – Some small, little, tiny thoughts
Enric Palomar – Concerto di camara**
*Commissioned by the Spanish Music Festival of Cádiz
**World Premiere
Related Events