Bel Canto Spectacular!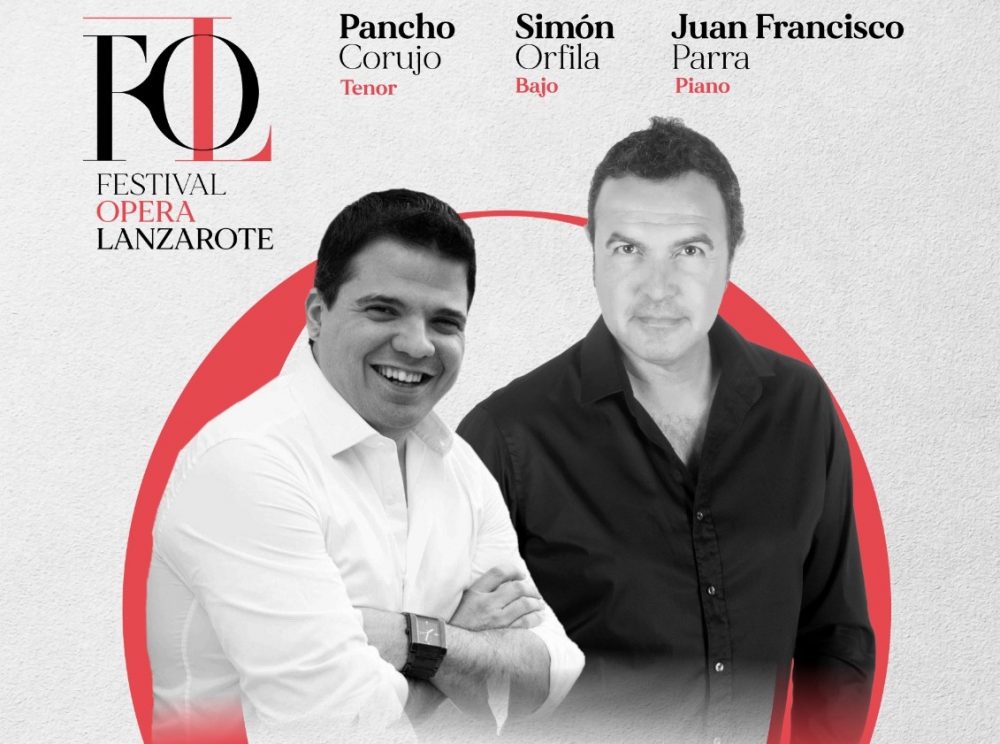 Book a seat
Lanzarote's first opera festival presents ¡Bel Canto Espectacular!, a lyrical evening that will bring together two of the most important voices on the international opera scene. The baritone-bass Simón Orfila, born in Menorca, who after having performed in the most important opera houses of the world, the Scala in Milan, Teatro Colón in Buenos Aires, Teatro Real in Madrid or the Berlin Opera, comes to Lanzarote to offer us a concert together with the Lanzarote tenor Pancho Corujo, a regular singer in the Spanish seasons and in theatres such as the Fenice in Venice, Arena in Verona, Teatro de la Zazruela, or Capitole in Toulouse. They will be accompanied on the piano by the Gran Canarian artist Juan Francisco Parra, one of the most renowned repertoire pianists in the country.
Together they will delight with a repertoire of the most famous melodies of opera, zarzuela and Latin American song.
Related Events